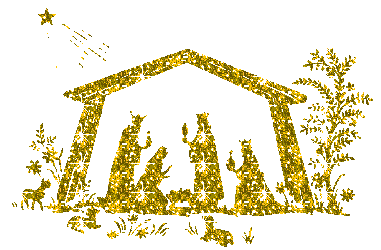 When I first read about a $100 Christmas Challenge, I was very skeptical. Who could only spend $100? I was used to spending $100 per person or more. The Grinch learned that Christmas didn't come from a store, but I was caught up with all the trimmings and trappings and wasn't sure I wanted to try Christmas without them.
I thought of my favorite Christmas that happened just a few years ago. We all went on a family trip for our Christmas present and I didn't have to deal with buying gifts for anyone. We spent a night on the beach roasting marshmallows and the boys burned whatever else they could find. Not one person complained about not having a pile of gifts. And, I didn't have to spend the time focusing on gift giving.
Contrast that with another Christmas where I worked at a toy store. It ate me up inside as I was told, People don't know what they want. You need to tell them what they want and sell it to them." Needless to say, I didn't last long after Christmas season was over. I refused to follow the advice given and asked people about the person they were buying for and what they liked and sent them elsewhere if we didn't have anything that would work. What could I lose by trying something different this year?
Actually, I was pretty worried. I had never tried anything this drastic before.
Since this was a big step for me, I set aside $100 cash for Christmas, but also decided that I can give away anything that I got for free or could use money from selling used items that I didn't want. I checked out the book Hundred Dollar Holiday by Bill McKibben so I could find out the purpose of this challenge from the source of the idea.
Reading the book helped me look at Christmas in a different way. For so many years we have been just following tradition without thinking about why. Why do we celebrate Christmas around December 25th? What did they do years ago, before the marketers tried to take advantage of the holiday by pushing people to spend and spend and spend. How could things have changed so much from kids being excited for an orange and a candy cane, to kids expecting video games, computers, Ipods and smart phones?
Think of how stressful Christmas has become for people that some have come to the point where they don't even look forward to Christmas any more. Stores start advertising sooner each year and now they even put out Christmas things after Halloween, Some stores are even staying open on Thanksgiving. The main idea I got from the Hundred Dollar Holiday was that we need to get Christmas back to where we enjoy the holiday and spend time with family and friends celebrating. It didn't really matter how much you spent, but make it a more joyful holiday since that is really what it should be. By spending less, it makes you think more about what you can do or give the person. The hundred dollar idea can help to spark your creativity and figure out some things to do to make Christmas more meaningful.
I told my children about the challenge I was going to do. I was expecting to hear some complaining, but they didn't. One said that she would be happy to have homemade jam instead of gifts. Another said that we didn't need to get them anything. One of them is joining me on the challenge. Not everyone's family will be so open-minded, but it is worth trying the challenge for yourself, whether people agree or not. This could be a welcomed opportunity as there are many people that are unemployed, underemployed or having financial challenges.
There are several things you can do to keep the cost of gifts down for Christmas. Here are some ideas:
1.
Use points from credit cards to get free gift cards, gifts, etc. For example, I got a free gift card to one of our favorite restaurants for free. I also got a night on the beach in a nice hotel for myself. That would normally cost over $300, but we had enough credit card points to get it for free.
2.
If you are a college student, or if you have some extra books around that you don't read any more, sell the through Amazon or another book company to generate some extra cash.
3.
Do you have more clutter in your home than you really need? Why not sell unwanted and unused items on E-bay or a second hand store in town?
4.
Do you have furniture that just doesn't work in the place you live anymore? Sell it through Craig's list.
5.
Do you have an extra car sitting around that isn't being used and you are just wasting money insuring it? Sell it! Put the money you get in an IRA fund for yourself and save money on taxes as well!
6.
Do you have a computer, video games, Ipods, CD's, or DVD's that you don't use any more? Sell them or trade them for something you do want.
7.
Do you know how to cook or can? Why not make bread, jam, muffins, applesauce, etc. for people for Christmas? If you get the fruit or garden produce from friends, make it into something special for someone for the holiday.
8.
Give gift certificates for services. Why wouldn't want a nice massage or have someone cook dinner for them? Wouldn't you love a certificate for free babysitting if you have kids?
Instead of focusing on what is under the tree, find some things to do around town.
Go to a Christmas play, go sledding, watch a Christmas movie with friends and make a fun treat, have a potluck Christmas dinner with friends or family, make a gingerbread house together, make cookies and take them to friends or those in need, or go sing Christmas songs at a rest home.
Try the $100 Christmas challenge. It will save you a lot of money and help you avoid those after Christmas credit card bills. You can be creative and think of more personal gifts to give others. Give meaningful gifts where you had to put some effort into them. You can spend time with friends and loved ones and not let the gifts be the main focus. Take Christmas back and celebrate like it should be – a time for family and friends and joy and service.